"What distinguishes medicine from other fields of service is the commitment to see people through recovery. I have seen qualities in nurses, doctors and therapists that I can see in myself. I visualize myself working as a doctor because it fits with my calling directly serving people."

Eugene U. – Future Physician
College Career Pathways, an internship program open to undergraduate students ages 18 to 24, offers participants work-based learning experience and advising about college and career paths.
Center for Community Health Equity (CCHE) Summer Internship
The Center for Community Health Equity (CCHE) research internship is an immersive experience in research, health disparities, and community relations.
RU Ready MedSchool
RU Ready MedSchool is designed to help you navigate pre-med undergraduate studies and applying to medical school.
Other Rush Internship Programs open to college students include:
The Rush Summer Research Scholars Program (RSRSP), a paid, six-week summer program for college juniors and seniors and graduates with post-baccalaureate degrees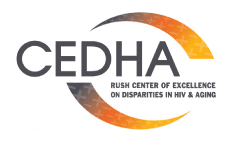 A summer internship, through the Rush Center for Excellence on Disparities in HIV and Aging (CEDHA) and Rush Alzheimer's Disease Center, for highly motivated high school and undergraduate students with a strong interest in health sciences, health disparities, and research