RU Ready programs for high school seniors, college students and recent college graduates demystify pre-med undergraduate studies and help students prepare for, apply to and get accepted by medical schools.
"… a diverse and all-inclusive health care workforce remains aspirational. Less than 12% of U.S. physicians identify as either Hispanic or Black, although according to the U.S. Census, the percentages of these groups in the U.S. population are 18.3% and 13.4%, respectively."

A 2021 New England Journal of Medicine article
Program Information
RU Ready MedSchool is designed to prepare more Black, Latino and other underrepresented students for applying and completing medical school. It consists of two primary parts: (1) DiscoverMed, exploratory workshops for students entering college who are interested in pursuing a medical degree to learn more about activities that will best prepare them to be competitive, and (2)MedSchool Bootcamp, intensive preparatory workshops, mentorship and advising for undergraduate students who are already on a pre-med path to assist them in preparing a competitive medical school application, studying for the Medical College Admission Test (MCAT), identifying and selecting the best programs for them, and preparing for interviews.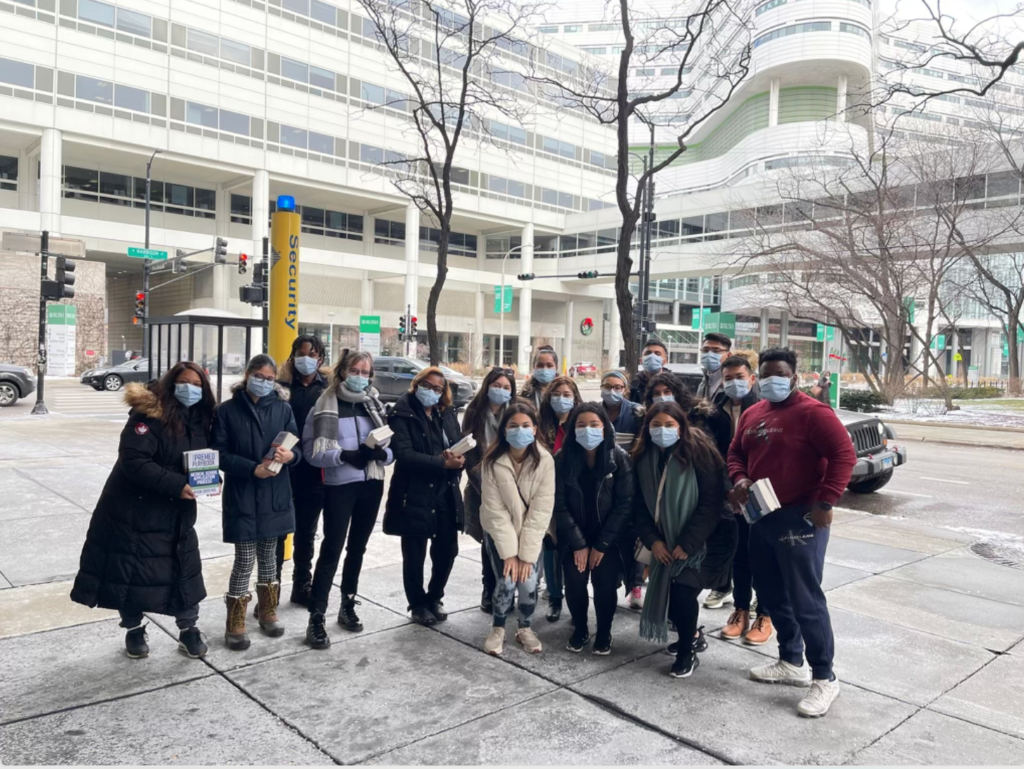 DiscoverMed
for high school seniors and college students
DiscoverMed builds knowledge about pre-med studies and what to consider when applying to college. The program includes the following:
Workshops on topics that include how to prepare for college science courses, advice for studying, time management skills and creating cover letters and résumés
Field trips and tours of Rush Medical College and the Rush University Medical Center cadaver lab
Mental health workshops and support
Community service events
Guest speakers
We'll post more information soon about how to apply for the next session; please check back often!
MedSchool Boot Camp
for college juniors and seniors and recent college graduates
This two-year program provides students with tools and support to apply successfully to medical school. It follows the same cohort model as medical school, with the same group of students meeting in virtual monthly sessions through both years. The program includes the following:
The five pillars of the pre-med experience
MCAT prep
Writing a personal statement and med school application
Interview prep
Mental health workshops and support
Field trips and tours of Rush Medical College and the Rush University Medical Center cadaver lab
Guest speakers
Community service events
Professional headshots
Applications for the next session are OPEN! Click the button below to apply.